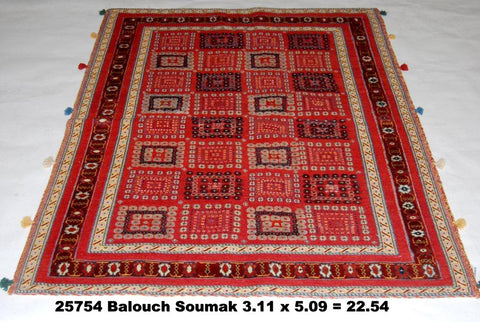 Balouch Soumak, 3-11 x 5-9
About This Rug
These rugs are so unusual and beautifully made. They hold a special place in the owner's heart. Because of the changing political landscape in the world, you won't see them after this shipment is gone. They are true works of art -- each piece is special and has so much character. Hand-knotted pile plus a soumak weave give them an unusual texture and unique look.
Click image to enlarge.
Rug Pad
We offer the highest-quality, longest-lasting, and most effective rug pads available. To order a rug pad for this rug base on your floor surface, as well as desired pad thickness, visit our rug pad section.
Related