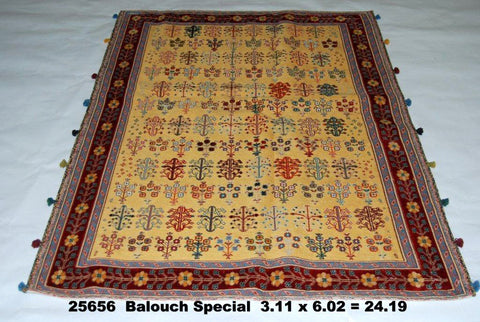 Balouch Soumak, 3-11 x 6-2
About This Rug
Persian tribal weaving using handspun wool and vegetal dyes. These rugs are woven with a combination of pile and soumak, a sturdy flat weave. They are beautifully constructed and have become difficult to acquire as they are no longer being imported into the United States.
Click image to enlarge.
Rug Pad
We offer the highest-quality, longest-lasting, and most effective rug pads available. To order a rug pad for this rug base on your floor surface, as well as desired pad thickness, visit our rug pad section.
Related