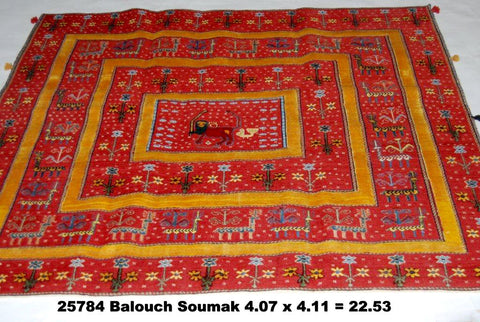 Balouch Soumak, 4-7 x 4-11
About This Rug
These rugs from Iran made with natural-dye wool, handspun wool are rare and unusual rugs, even more so in a square shape. These very interesting and charming rugs are of the highest quality that can last for generations. The pictures are the best we can provide: they are incredible to see in person.  Constructed with pile combined with soumak weave, they have a wonderful texture.
Click image to enlarge.
Rug Pad
We offer the highest-quality, longest-lasting, and most effective rug pads available. To order a rug pad for this rug base on your floor surface, as well as desired pad thickness, visit our rug pad section.
Related