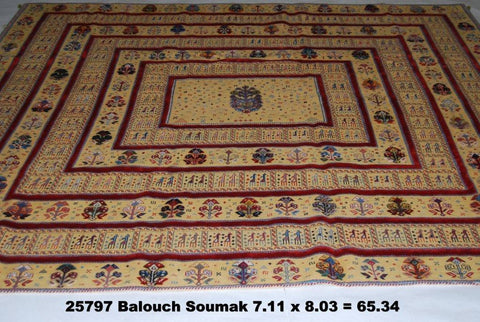 Balouch Soumak, 7-11 x 8-3
About This Rug
Soumak weave (a type of sturdy flatweave) combined with knotted pile, the brightly colored vegetal dyes and wonderful designs make these rugs very special. They are now difficult to obtain since there is an embargo on rugs from Iran. A square in this size makes a good choice for a dining area with a round table.
Click image to enlarge.
Rug Pad
We offer the highest-quality, longest-lasting, and most effective rug pads available. To order a rug pad for this rug base on your floor surface, as well as desired pad thickness, visit our rug pad section.
Related