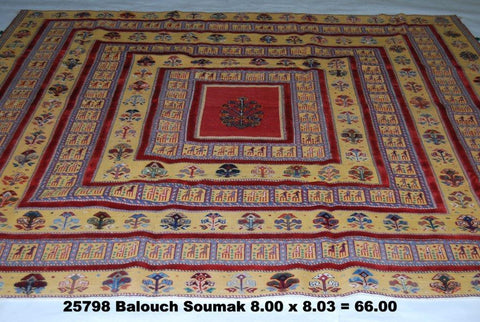 Balouch Soumak 8 x 8-3
About This Rug
This Balouch Soumak is a charming square shape that suits its bright colors and happy design. These rugs from Iran in gabbeh-like designs have huge appeal and collectibility as they will probably never be imported into the United States again. Beautifully constructed, durable rugs made with natural-dye wools.
Click image to enlarge.
Rug Pad
We offer the highest-quality, longest-lasting, and most effective rug pads available. To order a rug pad for this rug base on your floor surface, as well as desired pad thickness, visit our rug pad section.
Related