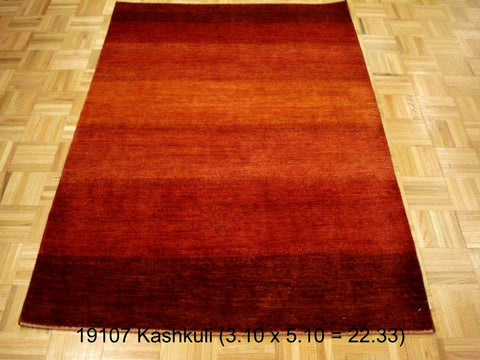 Kashkuli, 3-10 x 5-10
About This Rug
These finely woven Gabbeh-type rugs are woven in Iran with natural-dye wool in wonderful natural-theme designs derived often from the desert where the nomadic herders wove their rugs. No longer being imported into the United States due to the embargo on Iranian rugs, the different Gabbeh qualities are becoming very difficult to acquire.
Click image to enlarge.
Rug Pad
We offer the highest-quality, longest-lasting, and most effective rug pads available. To order a rug pad for this rug base on your floor surface, as well as desired pad thickness, visit our rug pad section.