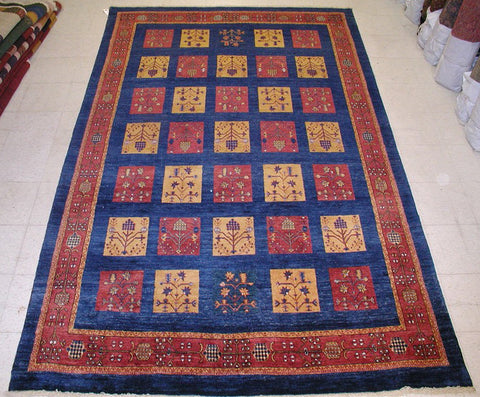 Lori-Gabbeh, 6-8 x 10-3
About This Rug
This charming rug has a folk art quality that would add warmth and character to any home. A fine-weave Gabbeh-type rug, it is a similar design to many of the Balouch Soumaks that we show here in our store. Natural dyes, handspun wool. This is a completely unique rug - there is only one available!
Click image to enlarge.
Rug Pad
We offer the highest-quality, longest-lasting, and most effective rug pads available. To order a rug pad for this rug base on your floor surface, as well as desired pad thickness, visit our rug pad section.
Related