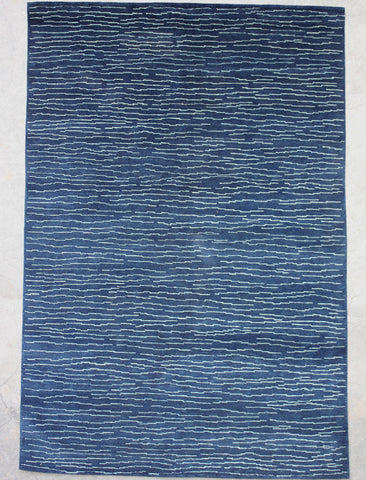 Natural-Dye Tibetan (91-75), 3-11 x 5-10
About This Rug
This striking Tibetan rug was handknotted in Nepal (see section on Tibetan rugs). Made with handspun, vegetal-dye wool in a fine-weave (100 knot), this rug can be made any size to suit your space. Handspun wool takes up the dyes unevenly, which results in the variation in color that gives these Tibetan rugs their beautiful look and character. There are a limited number of these very special rugs available at any one time. We can have one custom-made for you in any size (approx 4 to 5 months delivery)!
Click image to enlarge.
Customize Your Rug
Need a special size? This rug can be made in custom sizes and colors.  Almost anything is possible when it comes to handmade rugs. Give us a call for more information, or send us a note and we'll get started!
Rug Pad
We offer the highest-quality, longest-lasting, and most effective rug pads available. To order a rug pad for this rug base on your floor surface, as well as desired pad thickness, visit our rug pad section.