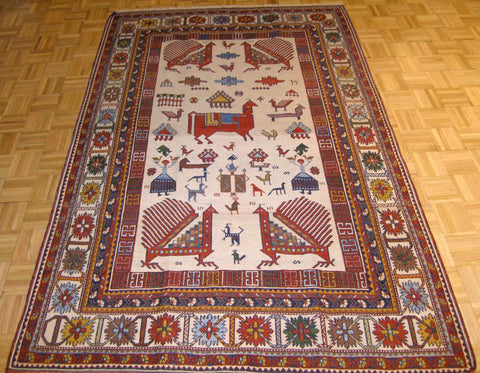 Persian Soumak (5-6 x 7-10) (5900)
This is a soumak-weave rug, made with a warp-wrapping process using handspun, natural-dye wool in southwest Iran. Rugs like this have become rare and hard to find because of the U.S. embargo on Iranian goods, as well as because of the diminishing numbers of tribal weavers.
Send us a note
We offer the highest-quality, longest-lasting, and most effective rug pads available. To order a rug pad for this rug base on your floor surface, as well as desired pad thickness, visit our rug pad section.
Related